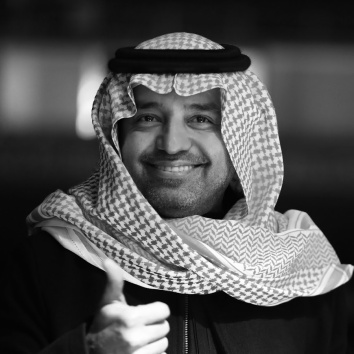 RAAHED EL MAJED
Rashed Al-Majed, born 27 July 1969, is a Bahraini-Saudi singer, musician, and record producer.
He has been active since 1984. Born into a Muslim family on 27 July 1969 in Manama, Bahrain (Saudi father and Bahraini mother). Almajid was the second born to his parents; he has two brothers and four sisters.
He spent most of his childhood in Bahrain and obtained a high school diploma there.
His career extends more than three decades. Throughout these years, he was able to expand Arabic music and
establish a wide fan base throughout the Persian Gulf and North Africa.
Rashed Al-Majed is one of the most famous singers in the Middle East and has released almost 40 records. His songs often have emotional and romantic themes.
He has worked with the Saudi national operetta in Jenadriyah and has recorded with them more than eight times,
he has also performed numerous concerts in Saudi Arabia, Bahrain, Kuwait, Qatar, Oman, Egypt, Lebanon, Jordan, France, and the United Kingdom.



In addition, he is one of the most important producers in the Middle East, owning the Art Jazeera channel and a 50% stake in Platinum Records with MBC Group.