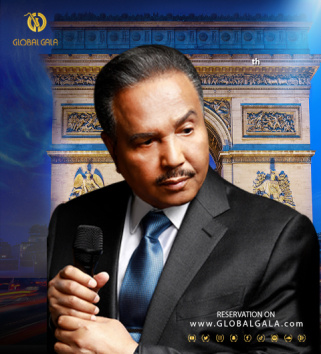 Mohamed Abdo


Mohamed Abdu began his music career at the beginning of the 1960s. He entered the world of singing at an early age, during his time at the Institute of Industrial Jeddah, where he graduated in 1963.
Abdu's music was based on the older generation's ageless talents and songs of deep heritage. He was credited with preserving many songs called mawrouth (the inherited songs) without changing them significantly. His Chaabyat albums that he released through his label "Voice of Al-Jazeerah" in the 1990s were his attempt at documenting that old tradition. These jalsat (sittings) were where his talent was best showcased; the oud was the instrument which he connected with most; only some musicians have shown this connection; these include: Farid al-Atrash, Baligh Hamdi, and Talal Maddah. Abdu even sang one of Baligh's compositions, 'Sert Al-Houb' (Love Story), for Umm Kulthum on her 69th birthday.
His earliest songs that he used to sing were religious chants and anasheed (Islamic songs that people are allowed to sing) and reciting the Quran after prayer time or in his school's celebrations. Students and teachers alike used to gather around him to hear him sing at breaks. Fearing that he might quit school to follow a career as a singer, his mother asked him to sing only by invitation when the older singers were around so that her son would stay a pupil to these established singers. His voice and oud playing overcame this fear when jaws dropped after he gave a rendition of an old Yemeni adwar (old songs of known Maqama) known for their near impossibility for a young singer to master. These songs were old chants that Yemeni singers sang and competed against each other with, to take each other to tarab.[7]
On 30th September 2021, Abdu performed at the opening ceremony of Expo 2020 in Dubai, UAE.