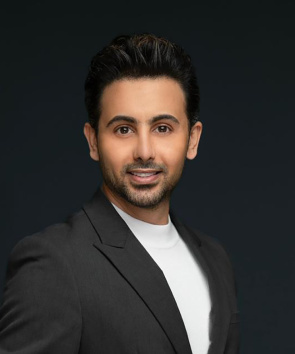 Foad AbdulWahed
فؤاد عبد الواح
بدأ الفنان فؤاد عبد الواحد مواليد عام 2010 مشواره مع الغناء بعد حصوله على المركز الأول في مسابقة اكتشاف المواهب الغنائية "نجم الخليج"، ومن خلال مشاركته في عدد من المهرجانات الغنائية والبرامج الغنائية الخليجية والعربية.
وقد حاصل على إشادة كبيرة بموهبته وإمكانياته الصوتية من مجموعة كبيرة من أهم نجوم الوطن العربي من بينهم الفنان محمد عبده والفنان أبو بكر سالم، والفنانة أصالة، الى جانب أعضاء لجنة تحكيم مسابقة "نجم الخليج" الفنانين عبد الله الرويشد، فايز السعيد وأنغام لينطلق بعدها في عالم الإحتراف من خلال مجموعة من الأعمال الغنائية المنفردة التي حققت نجاحات كبيرة خليجية وعربية، وقدم مجموعة من تترات المسلسلات الدرامية من بطولة أهم نجوم الخليج، وصوّر العديد من الأغنيات بطريقة الفيديو كليب، التي حققت نجاحا كبيرة في "اليوتيوب".وأصدر العديد من الأغنيات الناجحة المفردة، وأصدر ألبومه الأول مع شركة روتانا للصوتيات والمرئيات بعنوان "فؤاد عبدالواحد 2016" وألبومه الغنائي الثاني "فؤاد عبدالواحد 2020"، وحقق من خلال أغنياته إنتشاراً أوسعاً على مستوى الخليج والوطن العربي.
Foad Amdlwahed
The artist, Fouad Abdulwahed, born in 2010, began his singing career after winning first place in the "Gulf Star" singing talent competition and participating in several festivals and Gulf and Arab singing programs. He received great praise for his talent and vocal capabilities from a large group of the most influential stars in the Arab world, including the artist Muhammad Abdo, the artist Abu Bakr Salem, and the artist Asala, along with members of the jury of the "Gulf Star" competition, artists Abdullah Al-Ruwaished, Fayez Al-Saeed and Angham. Then he launched into the world of professionalism through a group of solo songs that achieved great Gulf and Arab successes. He presented a group of drama series sequences starring the most influential stars of the Gulf, and he filmed many songs in a video clip, which achieved great success on YouTube. Among the successful single songs, he released his first album with the Rotana Audio-Visual Company, entitled "Fouad Abdel Wahid 2016" and his second album, "Fouad Abdel Wahid 2020". Through his songs, he achieved a broader spread in the Gulf and the Arab world.